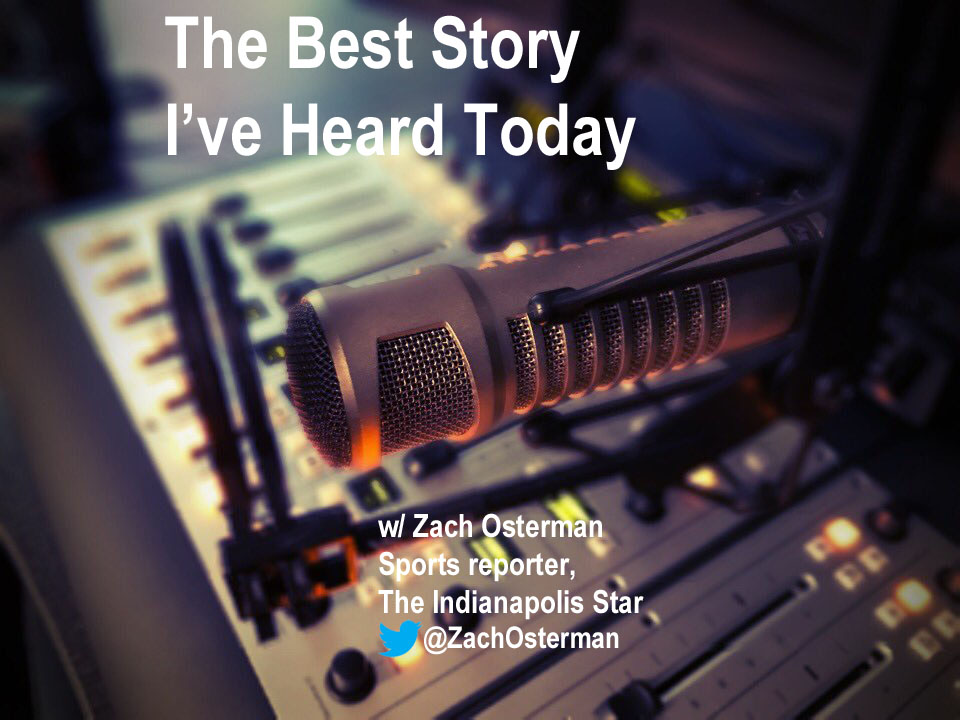 The Best Story I've Heard Today with Zach Osterman
Jan 24th, 2018 by beststory
You'll want to give this one a listen and share it with all of your sports fan friends.
Indianapolis Star sportswriter Zach Osterman joins us again to share a New York Times story about sports dynasty. The story is about the fabled Barcelona soccer club who just sold one of their brightest stars, but we also talk about the New York Yankees and The New England Patriots. We also managed to sneak in a Chicago Blackhawks reference and a brief conversation about the meaning of time.
All dynasties die, and Zach Osterman wants to understand the how and the why.
Read the story Zach is talking about.
Share
|
Download