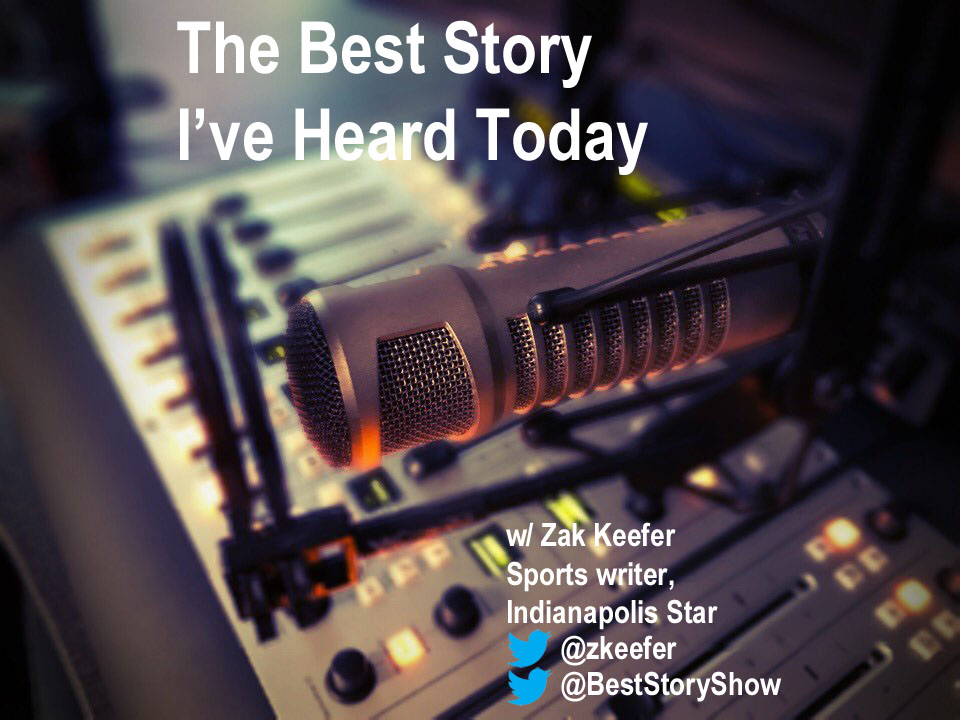 The Best Story I've Heard Today, with sportswriter Zak Keefer
Feb 19th, 2018 by beststory
Indianapolis Star reporter Zak Keefer joins us to talk about a story of segregation and Jim Crow in northern Indiana. It was the advent of the jump shot, the height of high school basketball in the Hoosier State and a time that many of us simply don't have a memory of. Keefer is sharing Matthew Werner's story of 1950s Michigan City and the tale of a program that somehow gets forgotten, and the struggle the boys playing basketball endured. It's a rich story, and another great episode of the program for you to enjoy. 
Also, be sure to check out Keefer's work at the Star. And follow him on Twitter.
Follow the show on Twitter, too, @BestStoryShow. And when you're done with this one, check out more episodes. You can also subscribe on Google Play or Stitcher. 
Share
|
Download