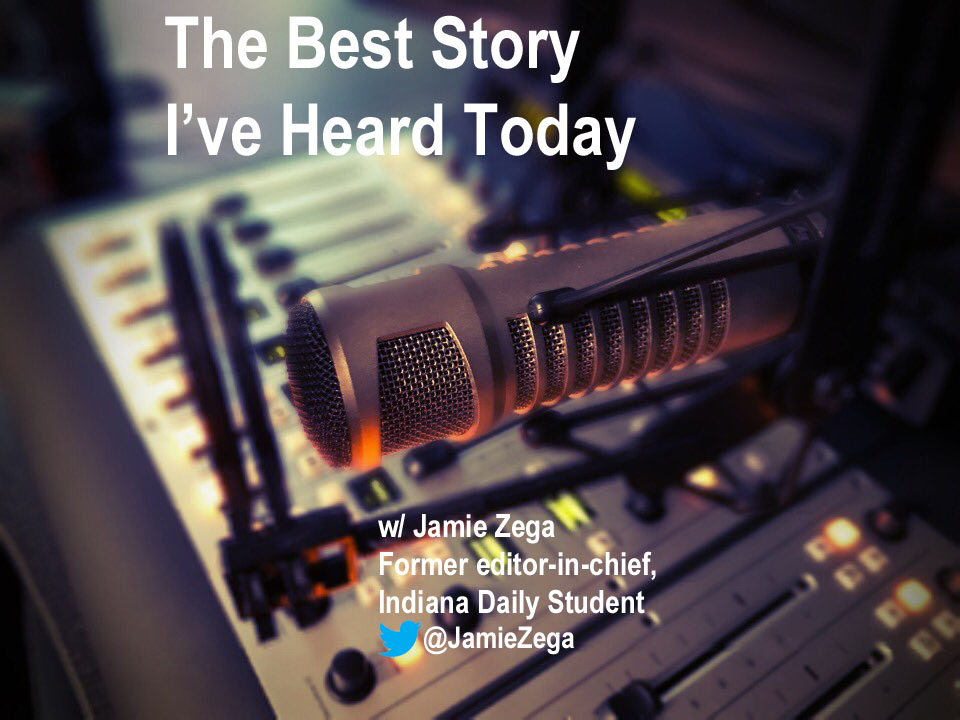 The Best Story I've Heard Today, with reporter and copy editor Jamie Zega
Feb 21st, 2018 by beststory
Maybe you've been watching the Olympics. Maybe you've seen some of the events on the ice. But have you seen the people who are shaping that ice into perfection for some of the best athletic performances in the world? Now you can. Former Indiana Daily Student editor-in-chief Jamie Zega, who is soon on her way to the Washington Post, joins us to share a story about the ice crews behind the athletic glory. They're riding machines that make those medal pursuits happen. Zamboni drivers are playing a key role as things heat up on the ice. And as we learn in this story, there's a whole lot more to it than simply driving the thing. 
You'll learn a lot. It's a great topic. Give this a listen and read the story. 
Then, follow the show on Twitter, too, @BestStoryShow. And when you're done with this one, check out more episodes. You can also subscribe on Google Play or Stitcher. 
Share
|
Download