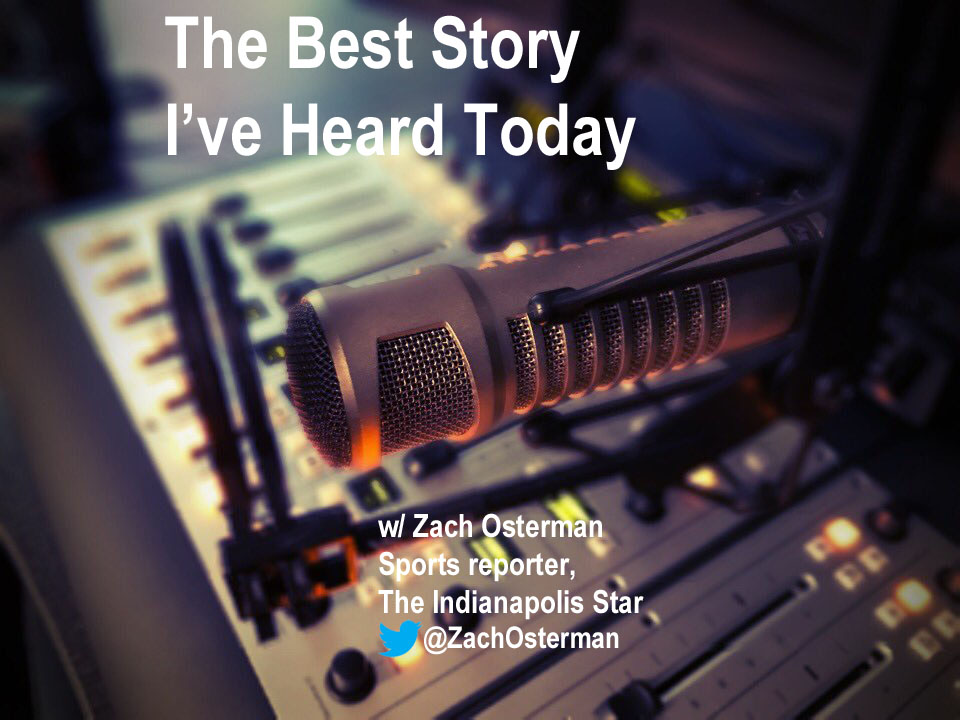 If you follow the NFL at all, you might have heard that the Indianapolis Colts fired their head coach this offseason. And you might have also heard that they hired a new coach. And you might have heard that he decided he didn't want the job. Indianapolis Star writer Zach Osterman returns to the show to share a story about how all of that came apart in what is an unusual spectacle within the spectacle of the National Football League. You can read the story here. 
It's an interesting look into beat reporting and an important story technique, the tick-tock story.  
You can read Zach's work at the Star, here. And you should follow him on Twitter, as well. 
Follow the show on Twitter, too, @BestStoryShow. And when you're done with this one, check out more episodes. You can also subscribe on Google Play or Stitcher.